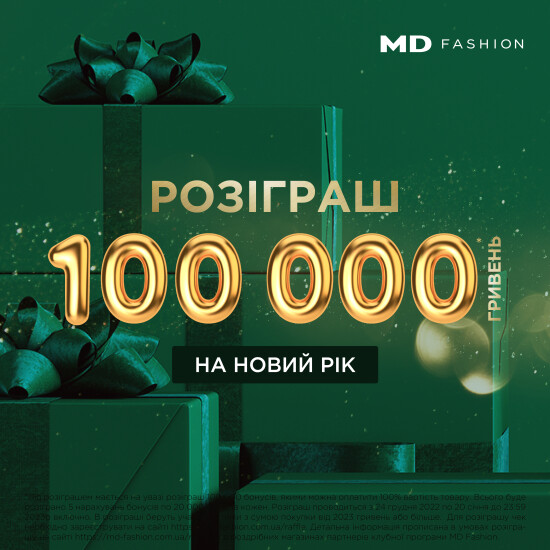 Raffle of UAH 100,000 in MD FASHION for the New Year.
The raffle means the 100,000 bonus draw, which can be used to pay 100% of the cost of the product. A total of 5 bonus accruals of UAH 20,000 each will be drawn. The draw is held from December 24, 2022 to January 20, 2023 to 11:59 p.m. inclusive. Checks with a purchase amount of 2023 hryvnias or more participate in the draw.
Details of the raffle and registration of checks on the website https://md-fashion.com.ua/ua/raffle.
You may also be interested in
Actually