Opening an invincibility point in Lavina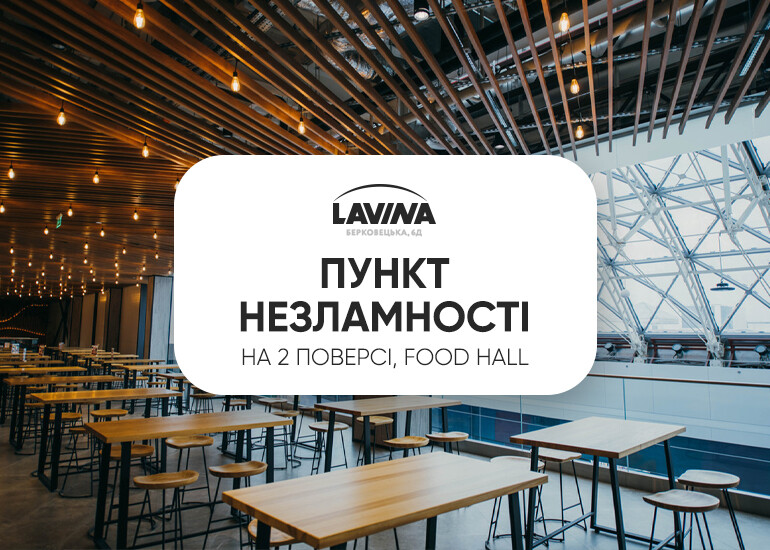 Starting today at 16:00, Lavina has its own invincibility point.
Our Food Hall has always been a special place where you can gather with friends, discuss important news or recharge your batteries after a busy shopping spree. Now it's a place where you can recharge your gadgets, choose a comfortable seat in the lounge area from our partners to warm up, have a snack and drink hot tea! And within a few days, wi-fi will appear so that you can work or read the news.
The Food Hall is located on the second floor, next to the Sinsay shop, and is open daily from 10:00 to 21:00 even during power outages.
Come to Lavina to buy everything you need, work, charge your gadgets and warm yourself with warm drinks.
You may also be interested in
Actually