Workshops for children at Lavina 💥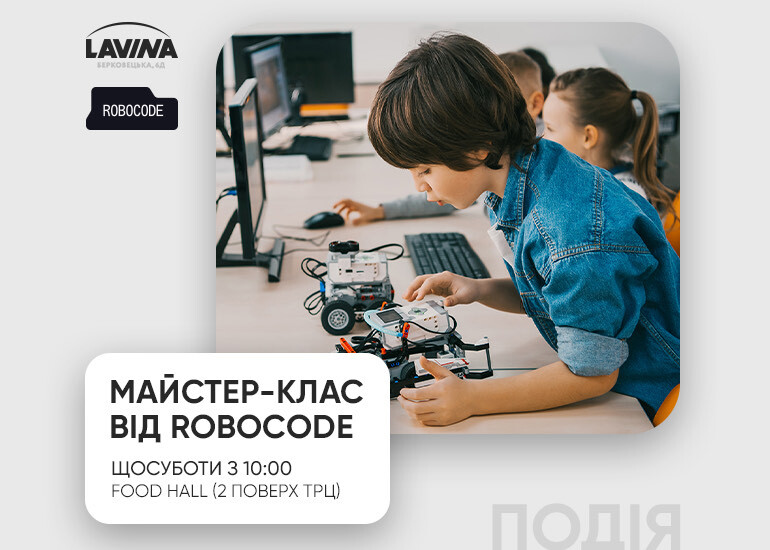 For those who are familiar with technologies and for those who only dream of learning programming, our friends RoboCode and I will hold interesting master classes every Saturday!
RoboCode is a modern and progressive school of embedded programming and robotics for children. The first school opened in 2016, and as of 2021 RoboCode already has 100 schools with more than 10,000 children!
Main directions:
️ Robotics
️
Software development
️ Game development
️ Web programming
Every Saturday, October 9th, 16th, 23rd and 30th in Lavina, children will find zones with robots, a car race and a Be embedded master class with various sensors and electronics kits.
Children from 8 to 16 years old can participate.
Follow the link and register: forms.gle/9zdSskhamumU113o8. The number of places is limited, only 6 for each date, so hurry up!
You may also be interested in
Actually