Opening of Tommy Life children's playroom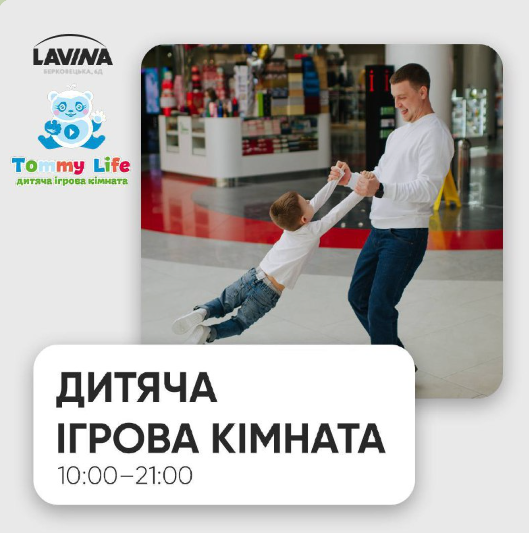 Tommy Life children's playroom opening at Lavina on January 14.
Not all children like long shopping trips. So while the parents go shopping, have a date at the movies or work at the Food Hall, the little ones have supervised fun in our children's playroom Tommy Life!
And already on January 14 at 13:00 a children's holiday will be held on the occasion of the opening. Animators, aqua painting, balls, contests and gifts are waiting for the little ones.
Tommy Life Children's Toy Room is located on the second floor next to Pesto Cafe and is open daily from 10:00 AM to 9:00 PM.
The cost is UAH 70/30 minutes. First 30 minutes for birthday people. free of charge, and a 50% discount for large families.
You may also be interested in
Actually