Giardini is like a noisy family from Naples!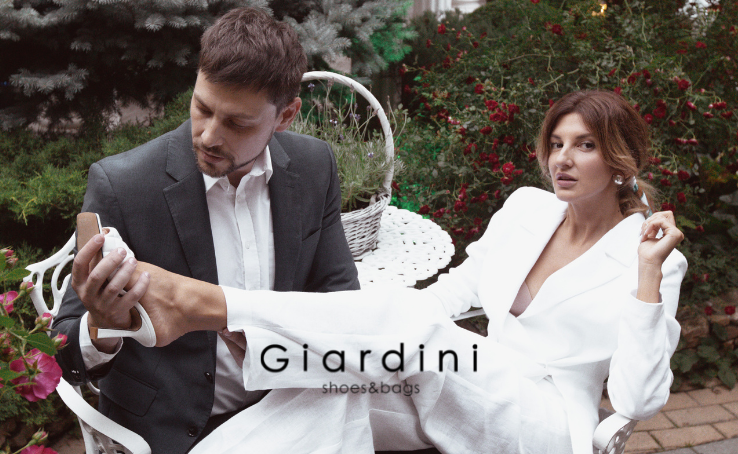 Bright and spontaneous, like a sip of cool Aperol Spritz at the Duomo Square Cafe!
Giardini is freedom and confidence, we capture and inspire!
Every pair of shoes and every bag in the brand's collection is created to give a feeling of passion and sensuality, confidence and courage, a sense of real pleasure!
The appeal of leather soles in classic men's Oxfords, the grace and seductiveness of the shape of pumps, the flawlessness of genuine leather.
Each bag is a true work of art - the incredible Cromia! We will surprise you with the largest collection in Ukraine.
Giardini is a pleasure!
You may also be interested in
Actually