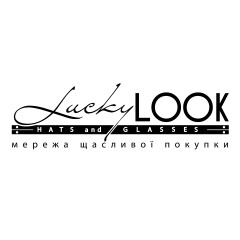 Category:
Women's clothes
Men's clothes
Youth wear
Accessories
LuckyLOOK
LuckyLOOK is the #1 Ukrainian brand of sunglasses and hats.
In the store, you can find a variety of women's, men's, and children's models for every taste, face type, hairstyle, size, clothing style, weather, or event. All LuckyLOOK's accessories are united by their modern and unique shapes, incredible comfort, good sun protection and exceptional quality.
The real stylists help you choose the best models of glasses and hats professionally so that they will perfectly fit your style and emphasize all the advantages.