Win RayBan for Photo Points in My I by Luxoptica!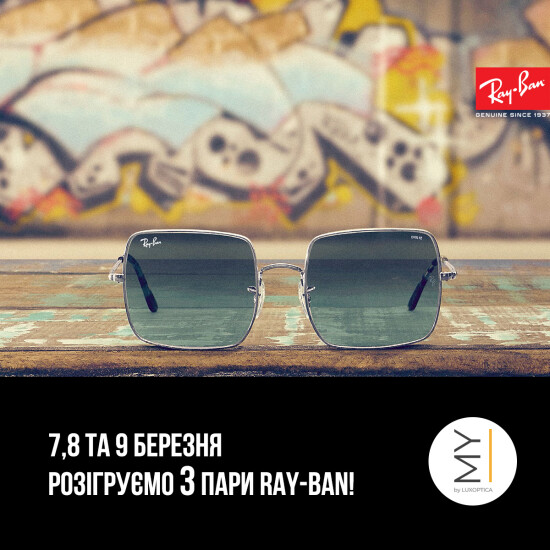 View on map
In just three days - March 7-9, the MY I by Luxoptica sunglasses studio at Lavina Mall will transform into the legendary Ray-Ban brand. And that means just for you - an expanded range for every taste: women's, men's and unisex models, glasses for children, as well as for leisure, travel, sports.
And that's not all! We play 3 pairs of Ray-Ban sunglasses! What shall I do:
Subscribe to Luxoptika's Instagram account.
ake a photo with Ray-Ban Glasses at MY I by Luxoptica Studio at Lavina Mall.
Tag in your photos @ luxoptica.ukraine and add the hashtag # RayBan_Luxoptics
Expect the March 11 draw - results at Instagram
Also for you at Lavina Mall is a specially equipped Ray-Ban photographic zone.
Get instant photos from your photo booth right on the spot and email.
Waiting!
You may also be interested in
Cheaper