?Very real discounts in ACTORS?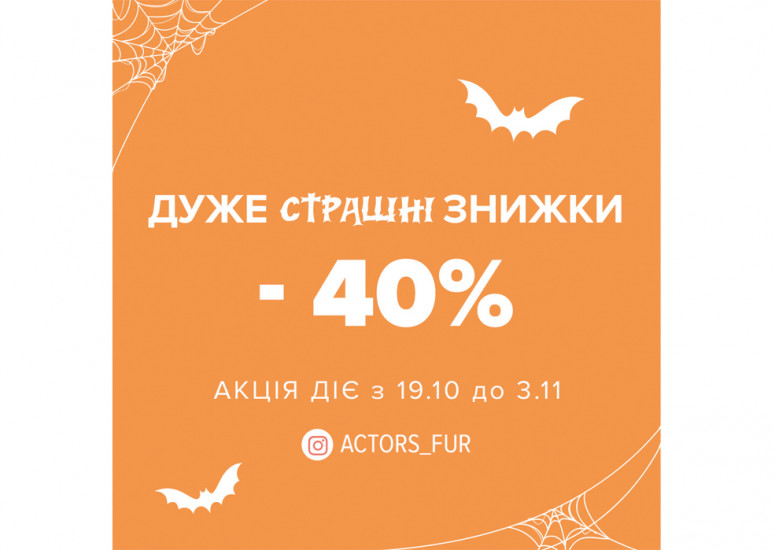 View on map
?By the scariest holiday of the year, ACTORS's favorite skin and fur salon has prepared discounts of up to -40% for you!? This cannot be missed!???
❤Binding with fur
❤ Cashmere coats
❤Exclusive jeans
❤Parks
❤Sheepskin coats
❤Fur coats of muton
Visit the ACTORS Leather and Fur Salon from 26.10 to 3.11 and choose something for yourself. It will be terribly profitable!?
?Hurry up until everything is sorted out! ☝The number of promotional items is limited!
You may also be interested in
Cheaper