The promotional offer from SMIK breaks the stereotype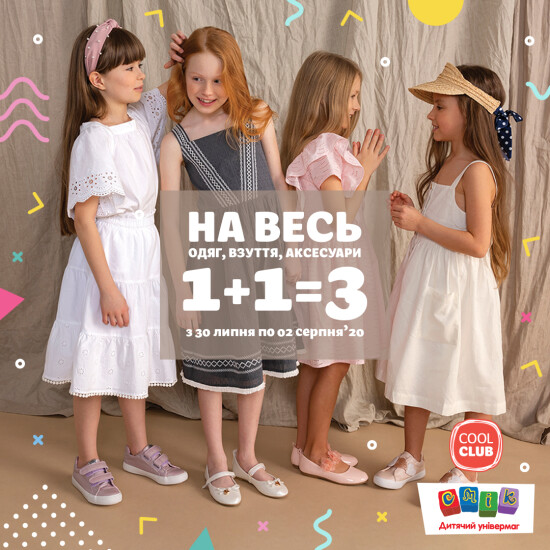 View on map
The promotional offer from SMIK breaks the stereotype that shopping with children is impossible!
From 30.07 to 02.08 use the promotion "1 + 1 = 3" for all clothes, shoes and accessories and make sure that updating your baby's wardrobe is stylish and fun!
This offer is not compatible with other promotions, discounts, coupons and discount cards. Find out the details from the consultants.
You may also be interested in
Cheaper