New books on furniture BLANCHE!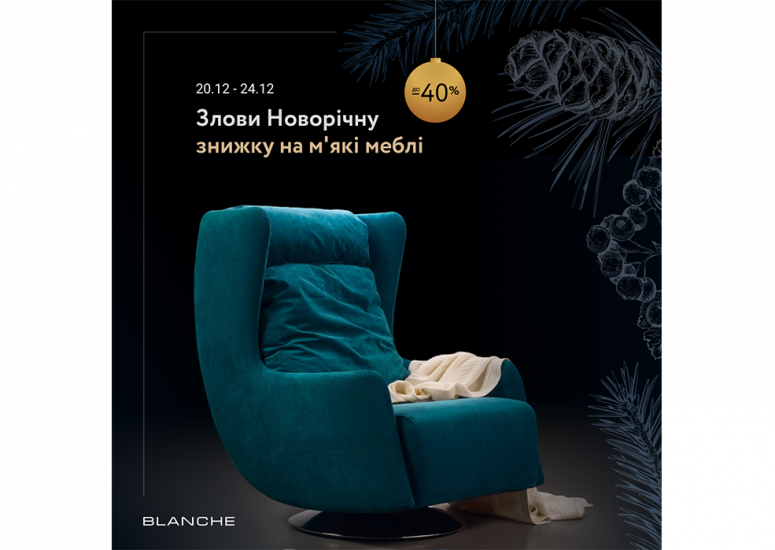 View on map
From December 20 to December 24, we give up to 40% off legendary models that have proven to be the best and have become a source of pride for other buyers.
Each BLANCHE masterpiece has a distinct personality, and each collection is unique and filled with its own charm. This is the last word in design and ergonomics. Each model has its own character and unique appearance. The original stylish designs are inspired by nature and all materials are environmentally friendly, which makes the furniture absolutely safe for health.
Upholstered furniture from BLANCHE will be the perfect gift for the coming holidays and will open the door to a new life with an atmosphere of high style, comfort and positive moments.
Have time to buy a model that reflects the philosophy of Italian design at the New Year's price!
Hurry, the number of promotional items is limited!
Website - https://lp.blanche.ua/happynewyear
You may also be interested in
Cheaper