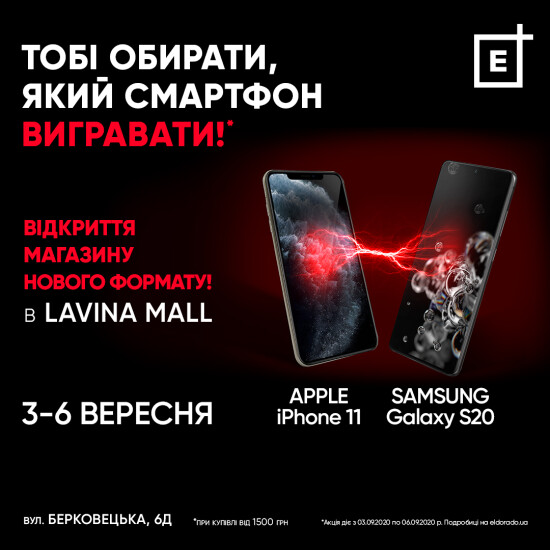 View on map
Missed the fun events? Did you miss entertainment, master classes and tastings?
Tired of shopping online and are you ready to plunge into the life cycle of a big store?
Then we invite you to the opening of a new format Eldorado store in the LAVINA MALL shopping mall.
There will be everything you missed this summer and a sea of ​​gifts and contests.

Here is the first bombastic surprise to whet your appetite:
- in the period from 3 to 6 September 2020, make a purchase in any store of LAVINA MALL and save the check.
- Come to the opening of Eldorado for shopping, show a check in the store and get a discount on your purchase.
🤯When buying from UAH 1,500, get a discount of UAH 300 😱
Hurry to Eldorado 🏃🏻♂ for crazy emotions.
You may also be interested in
Cheaper