Girls decorate the world, and COLIN'S decorate girls!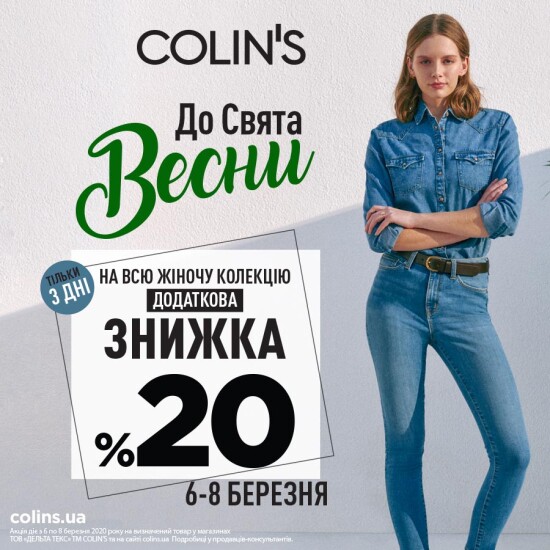 View on map
By Spring Holiday, COLIN'S Gives an Extra Discount of 20% on the entire women's collection! And also gives 200 UAH bonuses when calculating from 1000 UAH in one check for women's assortment.
The promotion is only valid for three days: March 6 - March 8.
Consultant seller details.
COLIN'S, just for you.
You may also be interested in
Cheaper