Amazing discounts up to -50% on all upholstered furniture BLANCHE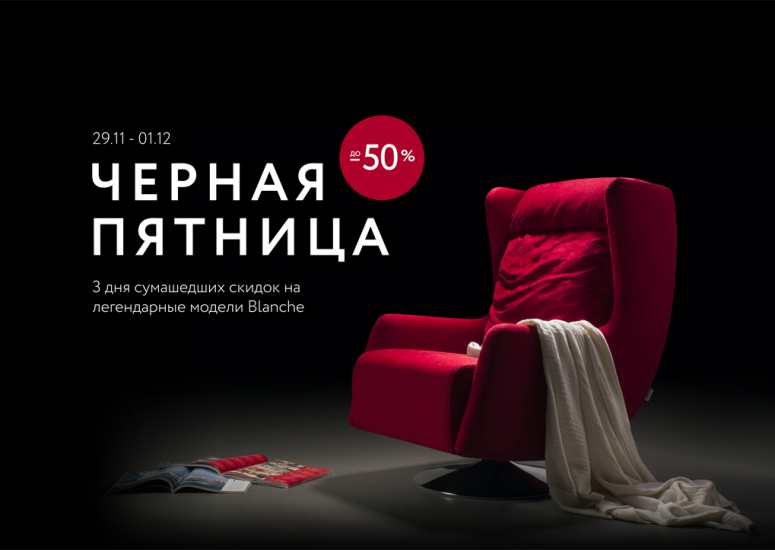 View on map
Only within 3 days from 11/29 to 12/12 breathtaking discounts of up to -50% on all upholstered furniture BLANCHE
Perhaps this is exactly the ideal moment to purchase a model that was so lacking in your home or office. A luxurious bed, a neat comfortable armchair or sofa in the style of Italian minimalism; a place for inner peace or a pleasant pastime in the family circle ... You will be one step closer to the desired interior or even complete it.
Black Friday at BLANCHE is not just a sale, it is a time when you can fulfill your dreams. Because these days there is a rare chance to purchase premium-quality furniture at the best price.
Now prepare for upcoming discounts: look at the catalog, consult with loved ones. And do not miss a single opportunity. Remember: the number of promotional models is limited!
Learn more about Black Friday BLANCHE
You may also be interested in
Cheaper